Alcohol Help Now: Get Help for Alcohol Addiction Now
The main prerequisite for successful addiction treatment is the person's desire, internal motivation. Relatives, close friends, colleagues, and doctors can only help those who want to get rid of the addiction, the desire to do it for the one suffering from alcohol use will not give results. Thus, if a person is looking for alcohol self-help strategies for quitting drinking, it is a sign that one is ready to take the necessary steps to actually live a new life.
Reading and following suggestions found in alcohol self-help books makes it easier to achieve the desired result and keeps one motivated. Here, we would like to offer ways that will help you get from alcohol self-help through recovery.
Choose your strategy.Decide right away if you want to go cold turkey or gradually decrease your alcohol consumption. Also consider the Sinclair method, which implies taking naltrexone one hour before the planned drink. Its action involves blocking certain receptors in the brain, thereby depriving the addicted person of the "pleasant sensations" associated with the use of alcohol or drugs. The numbers speak in favor of the method: 78% of successful results. That is, 78 people out of 100 either greatly reduce their alcohol consumption to more or less acceptable amounts or go to absolute sobriety within 6 to 12 months. At the same time, it should be noted that the psychological problems associated with excessive alcohol use do not disappear and require separate attention and treatment.
Write it down.One of the best ways to stick to your decision is to write down your plans and goals on paper. You can also list the reasons why you want to quit. Telling other people about your decision will also help you to stay committed.
Look for support systems. Your friends and family can be first on the list, but you can also turn to self-help groups. Self-help groups are informal groups of people who have similar issues share experiences and provide advice and emotional support to members. A person is not forced to be a part of the group, so it greatly depends on one's motivation to stop drinking to use this resource or not when trying to do it on your own. Alcoholics Anonymous is the most well-known alcohol self-help
Be watchful of withdrawal symptoms. Keep in mind that if during withdrawal a person has a hard time breathing, has seizures, falls into a state of delirium, or experiences any other serious symptoms, they can pose a danger to themselves and others. In this case, an emergency should be contacted to receive an immediate withdrawal from alcohol help. Thus, it is important to have someone be or at least check with you regularly during the first days to ensure that you are doing okay. On this note, it is recommended that you talk to your doctor before embarking on this journey on your own.
Celebrate success and accept slips or relapses. Alcohol addiction treatment is a long journey. You will have ups and downs. Plan how you will reward yourself when you make positive progress and get yourself back on track when slips or relapses happen.
Family doctor
It is now common for family doctors to talk to patients about their lifestyle in general, including asking questions about alcohol use. The family doctor can help assess whether a person's alcohol consumption may pose health risks through testing and analysis. The doctor can also advise on how to cut back on alcohol.
If an alcohol use disorder is diagnosed, the family doctor will suggest appropriate treatment. If there are complications or associated problems and/or disorders, they will refer the patient to an alcohol help and treatment center. The family doctor is also the first to be consulted when the supervision and treatment of withdrawal symptoms are necessary.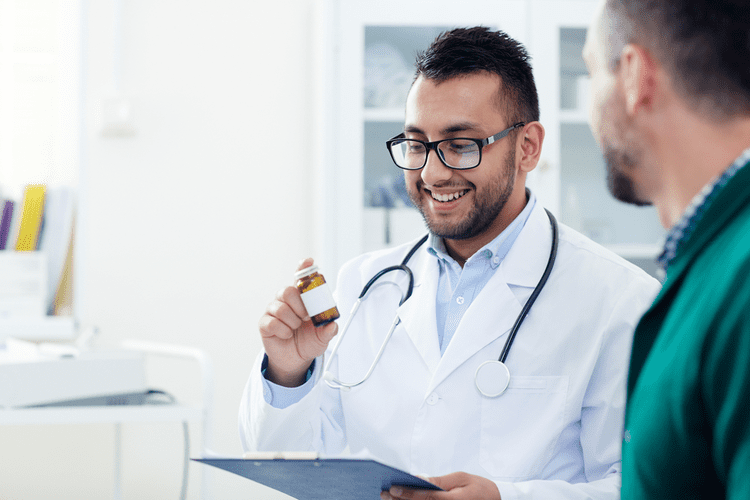 Alcohol treatment and rehabilitation centers
Alcohol help and treatment can also be received through inpatient and outpatient alcohol use disorder centers either on a free or paid basis. As a rule, the amount required to cover the treatment is significantly less than the amounts previously spent on alcohol. Information about alcohol addiction help in treatment centers can be requested from your family doctor, but you can also contact them directly.
These centers/clinics are intended for people who want to cut back on alcohol or stop drinking altogether. The treatment centers employ teams of highly qualified certified specialists with successful experience in the rehabilitation of any complexity. They provide comprehensive assistance, taking into account the needs and preferences of each individual. Such centers or clinics usually have all the necessary conditions for a comprehensive restoration of the psychological and physiological state of the individual.
Rehabilitation of alcohol addicts in specialized programs provides for a step-by-step comprehensive restoration of human mental, psychological, and physical health. In the first stages, detoxification of the body, which is usually accompanied by a withdrawal syndrome, is carried out and normal body functioning is being restored.
This is followed by the restoration of the psychological state of the individual and social aspects of their life. During this stage of alcohol addiction help, individuals attend classes and programs aimed at the ability to cope with emerging stresses, build relationships in the family and at work, and skills to prevent breakdowns. All this can be carried out both individually and in groups.
The main advantage of inpatient programs is the fact that the individual is under the round-the-clock supervision of specialists. This allows to control individual's health, which is crucial during the withdrawal stage, make necessary adjustments to the treatment in a timely manner, give recommendations, and effectively monitor the entire rehabilitation process.
Psychologist
The help of a psychologist is just as important as medical treatment for addiction. Individuals who abuse or are addicted to alcohol are usually drawn to alcohol because of emotional and other psychological issues in their life. Thus, to fully get rid of alcohol dependence, detoxing and taking medications is not enough.
Most often, the main reason for the addiction to drinking is hidden in the psycho-emotional state of the individual. Therefore, the help of a professional psychologist is required not only during medical therapy but also during the rehabilitation and recovery period.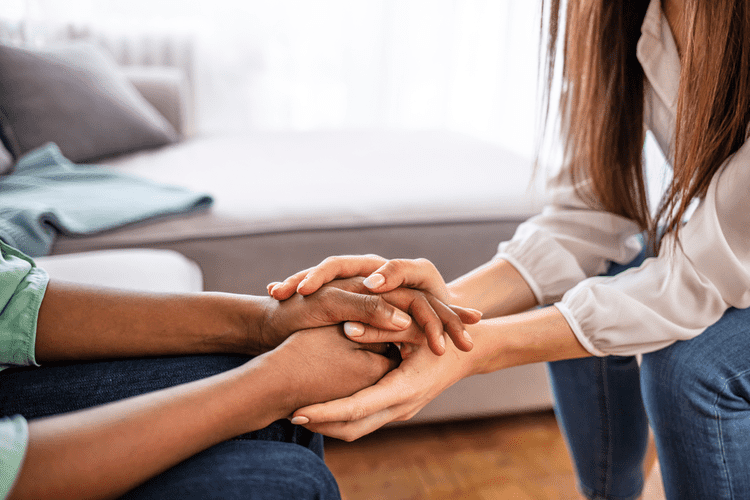 Detoxification does not eliminate the cause of excessive alcohol usage but only allows you to cleanse the body of toxins. During the therapy treatment, the psychologist:
makes it possible to soberly assess the situation, look at yourself from the outside, understand the real state of health
helps to see and appreciate a normal, fulfilling life without drinking
finds and removes the main causes of addiction at the psychological level, which facilitates the process of treatment and rehabilitation
motivates to maintain a sober healthy lifestyle and encourages to set goals and achieve them
helps to create and maintain a positive attitude, helps to represent the real world in a positive way
creates comfortable conditions for returning to society, improves the patient's communication skills.
During recovery from excessive use of alcohol, help and support of a psychologist is often needed for a long period of time. One can get high-quality psychological help for alcohol addiction in the clinic they are receiving treatment or look for private specialists who focus on offering alcohol help because these specialists will have a lot of experience and knowledge, which allows people to get free from their cravings for drinking on a long-term basis.
Sober living homes
As mentioned above, completing treatment for alcoholism or dependence on alcohol, help with further recovery is required for several months or even years. The short treatment and rehabilitation programs help the person to make only the first step towards alcohol-free life. They do not change a person's behavior towards alcohol or prepare them to fully function in the "real world" on their own. This is where sober living homes and half-way housing can serve as a bridge between the treatment and "new life".