Causes of Alcoholism: Why are People Alcoholics?
Alcoholism is a chronic disease. In social terms, alcoholism means the abuse of alcoholic beverages, leading to violations of moral and social norms of behavior. Alcohol abuse is the third leading cause of death after cardiovascular and oncological diseases.
First, severe intoxication is often the cause of death at a young age.
Secondly, with the abuse of alcoholic beverages, sudden death can occur due to premature cardiac arrest or problems with the rhythm of cardiac activity.
Third, alcohol abusers are more prone to injury. In addition, the risk of suicide in people suffering from alcoholism increases tenfold compared to the rest of the population. About 40% of murders are also committed while intoxicated.
The reasons for drinking alcohol are different. Today, we will review what causes alcoholism both at an early age and later on in life.
What Causes Alcoholism?
In addition to alcohol itself, three groups of factors play a significant role in the development of alcoholism: social, psychological, and biological. It should be noted alcoholism rarely occurs under the influence of one factor. Usually, there are several alcoholism causes, and they act for a long time.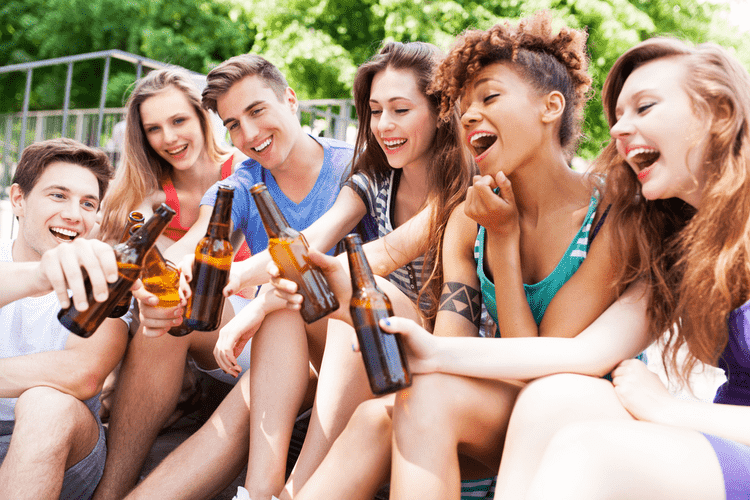 Social factors
The pressure of society, its traditions and conventions have a serious impact on a person. Studies show that the most significant role in the development of alcoholism is played by the level of education, culture, the environment in which a given personality is formed. A fairly common prerequisite for the development of alcoholism is the inaccurate idea of ​​the healing and stimulating effect of alcohol in the culture.
The social factors are especially important for teenagers. In adolescence, children are easily influenced by the company. Some professions also predispose to alcoholism. For example, public people drink alcohol at banquets, and geologists work in cold climates and warm themselves with alcohol.
Psychological factors
Other causes of alcoholism include the presence of some personality issues and health problems that complicate social adaptation, shyness, difficulty in establishing contacts, self-doubt, impatience, irritability, anxiety, increased sensitivity. Such people may experience periods of a bad mood, and alcohol, due to its euphorizing effect, allows them to compensate for these limitations.
An increased level of ambitions with insufficient opportunities to achieve these goals is what causes alcoholism in others. In this case, alcohol gives them a sense of inner strength, success. This is how an emotionally positive attitude towards alcohol is formed and then, dependence on it. Alcohol is becoming a very convenient and easy way to get a sense of pleasure and positive emotions.
Biological factors
Alcoholism is the result of a complex relationship between the biological vulnerability of the body and the influence of environmental factors. An important role is played by heredity. Hereditary alcoholism is observed in 99% of children born to alcoholic women. If only the father was an alcoholic, the child's risk of drinking is five times higher than that of a person without an alcoholic parent. According to some scientists, the metabolism in the fetus's body changes under the influence of alcohol, and this then leads to a special predisposition.
At the same time, the degree of these risks is influenced not only by physiology – such children are often brought up in an unfavorable atmosphere, which falls under social alcoholism causes. The child's environment plays an important role, which forms attitudes through imitation.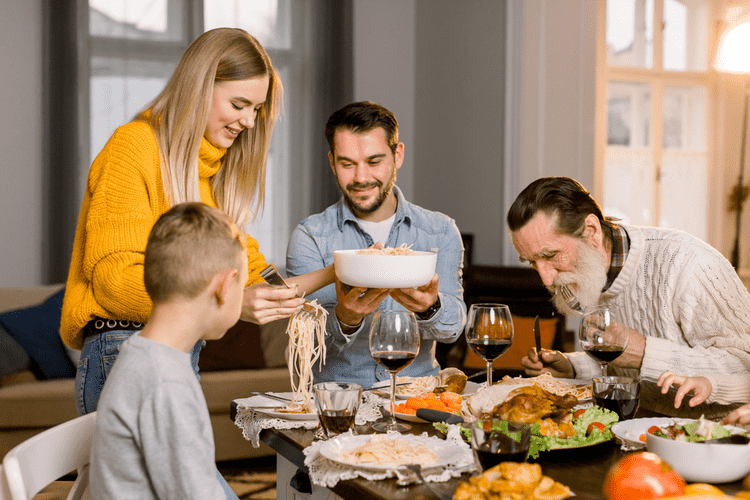 Alcohol in the body is broken down into carbon dioxide and water, but intermediate decomposition products (phenols) poison the body. In cases of systematic or frequent use of alcohol, the body is practically poisoned, which leads to the development of organ problems. Along the way, the enzymatic systems involved in the neutralization of the poisonous products of alcohol oxidation also neutralize endogenous alcohol, which is not only a physiological guarantee of the emotional state stability but also plays an essential role in metabolism.
As a result of this process, mental and then physical dependence on alcohol is formed because the endogenous (internal) alcohol produced by the body is being lacked, so the intake of alcohol from the outside is used to compensate for that. A person drinks to feel at least somewhat good. Hence, a depression during periods of forced abstinence from alcohol makes its way into the person's life. A new, alcoholic way of life is being formed.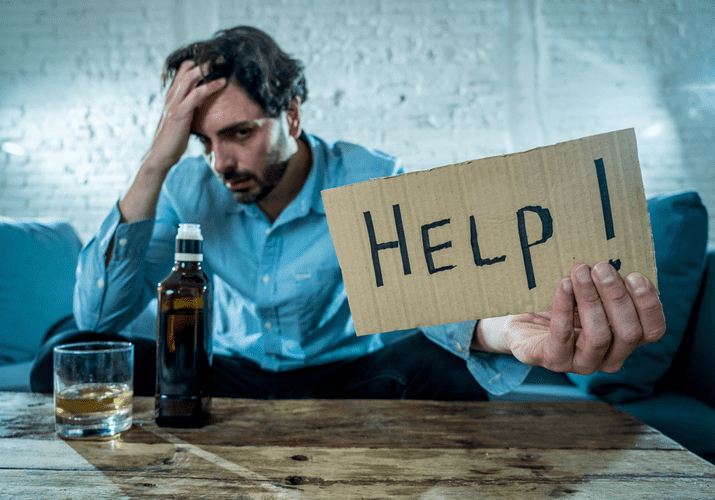 Conclusion
Biological, psychological, and social factors are what causes alcoholism. These factors encourage a person to drink in company or alone, gradually forming a dependence on alcohol. The problem of alcoholics and other addicts is the same illness as a cold or stomachache, only treatment requires much more effort than going to the pharmacy and taking pills.
It is possible to cope with such dependence on your own only in the early stages and only if there is a strong desire. In most other cases, only a specialist can help determine the true alcoholism causes and help the person get physically and emotionally free from this dependence. The specialists should have knowledge and experience dealing with alcoholism. The family and friends of the alcoholic usually also need help.