Art therapy for addiction: Finding new life purpose with art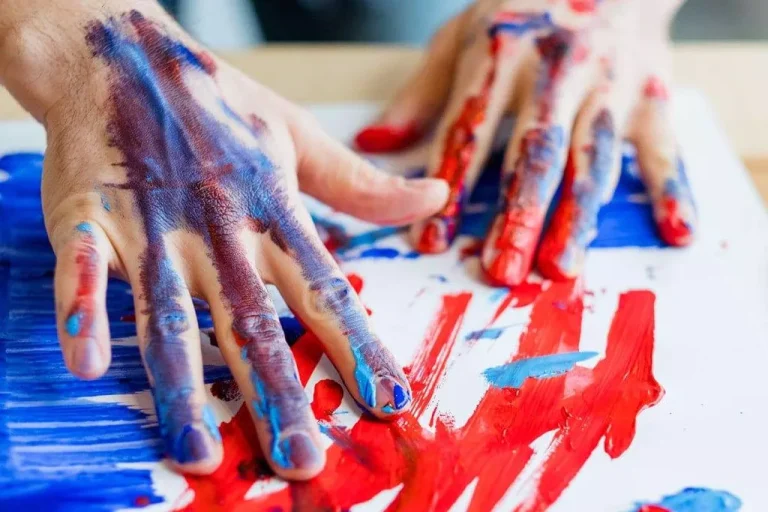 Art therapy proved to be an indispensable part of recovery. Patients who use art therapy as a therapeutic technique can experience their emotions healthily. With the aid of a creative image, the psychologist may then comprehend how the patient is experiencing. In general, art therapy for addiction aids patients in bettering their ability to express their feelings, build self-esteem, control addictions, reduce stress, and cope with recovery. In this article, we will take a closer look at what is art therapy for addiction and how it helps.
What is art therapy for addiction?
Art therapy includes treatment incorporating various forms of creativity to affect the patient's psycho-emotional condition. Both group work and individual therapy with dependent clients successfully employ the strategy.
Through nonverbal communication, art therapy for addiction aids in establishing a comfortable environment to work during the session. They can separate their personality from the issues that gave rise to the addiction with the use of substance abuse group activities like pottery, sketching, modeling, and sand therapy. Working creatively involves memories and thoughts less prone to censoring. It does not elicit strong emotional reactions from the addict or the triggering of defensive systems.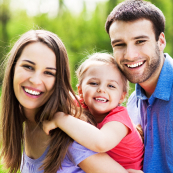 Don't let the alcohol addiction control your life – get help today!
You're not alone in this journey – we are here to support you every step of the way. Take back control of your life and start on the road to recovery now.
Tasks and goals of art therapy
Art therapy aims to help addicts recover and open their creative sides. The following are the aims and objectives of the art therapy program:
development of trust in the psychologist throughout collaborative artistic endeavor;
lowering the time it takes for therapy to produce benefits;
strengthen capacity to swiftly establish a rapport with an addict;
finding of new hobbies that will help avoid relapse;
develop the power to communicate ideas and emotions through visuals;
reduce or get rid of the patient's symptoms of any trauma or violations in their lives;
analyzing suppressed sentiments and ideas;
improvement of creative skills.
Working in groups enables addicts to resolve disagreements, develop healthy behavior, and acknowledge the severity of the issue, first with others and then with themselves.
In contrast to all other forms of creative expression, art therapy for addiction emphasizes the process more than the final product. It only applies in the context of ongoing addicts psychotherapy. In this instance, what matters most is that creative activity training creates a mental and emotional backdrop. Against that consciousness may naturally and freely address internal difficulties. Thus, the process used to produce sculptures and images has a particular significance in art therapy. Patients' interior work is valued, which aims to help them become more aware of their ideas, feelings, wants, and behaviors. Most importantly, each patient should be given a chance to communicate their inner thoughts and present their situation.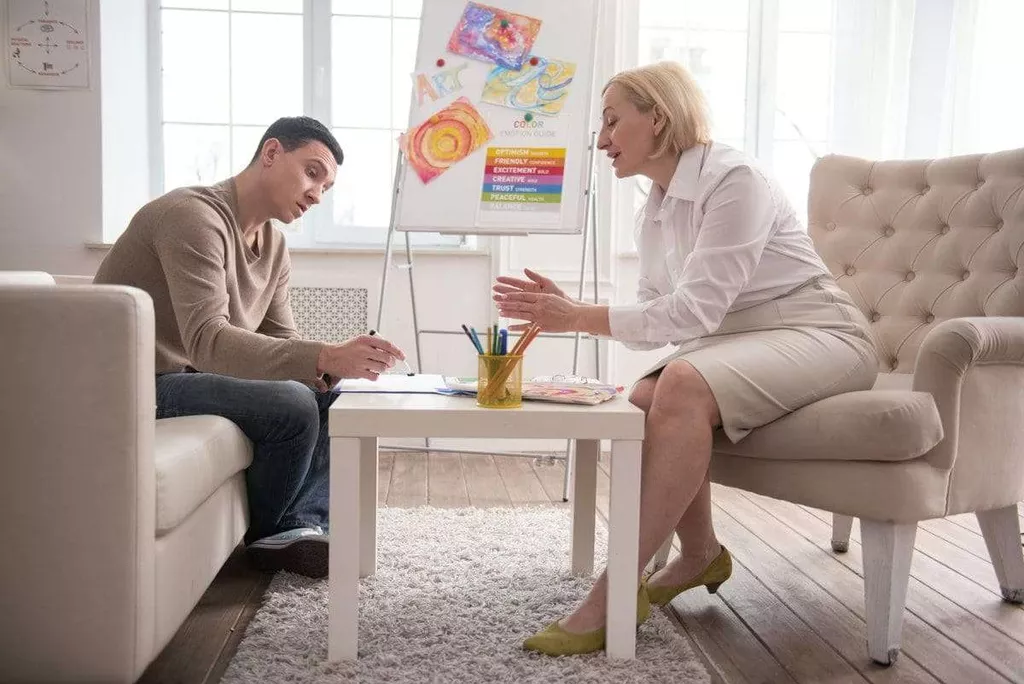 Possible types of art therapy
There are various art therapy ideas for addiction. It may take many different forms. Painting, musical education, dance, singing, photography, ceramics, knitting or needlework, creating literature, and many more art therapy activities fall under this category. Art therapy makes life more engaging and eventful, even among healthy people. Addicts can view themselves outside through several creative methods, converting their inner world into creativity.
If emotions are not allowed to be expressed, they will eventually cause physical issues with the body. Any feelings can be expressed through creativity on a canvas, clay, or dance. Creativity goes a long and secure way, not destruction.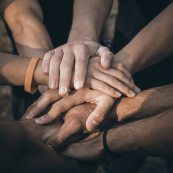 Having difficulties overcoming an addiction?
This can be a difficult journey, but you don't have to go it alone. Let us be your guide and provide all the support you need to regain control of your life and begin the path to recovery.
How does art therapy work?
The primary distinction between art therapy and other forms of expression is that one does not have to attempt to produce a definitive work of art (perfectionism is a trait shared by most alcoholics and drug addicts). The soul, not the mind, should be involved in the creative process. An addict's ability to reveal themselves, convey genuine emotion, comprehend themselves, learn to be vulnerable with others, and accept themselves as they are depends on spontaneity. The purpose of art therapy is to participate in the process of expressing emotions and inner experiences rather than seeking a specific outcome.
Finding inner peace and relaxation is aided by art therapy. A drug addict or alcoholic who expresses their thoughts and sentiments while engaging in artistic endeavors can better release themselves from restraints and remove an additional load from their shoulders. Addicts aware of their inner world can rethink their outlook on life and reassess their creative potential. Because of this, art therapy is frequently utilized in rehab facilities to rehabilitate patients abusing alcohol or other drugs.
Support after the rehab
Art therapy services swap out a flawed coping method with a good one. Patients should be encouraged to continue art therapy as part of their daily recovery regimen after they leave the rehabilitation facility.
People who take part in art therapy focus better and function better overall. It's a positive and healthy method to gain peace of mind and concentrate on your rehabilitation. Therefore, each resident of Eco Sober House has a space to practice art therapy. The conditions for individuals traveling to Eco Sober House were fully taken care of. In sober homes, people can participate in art therapy and learn how to lead a life without drugs.