Is Cannabidiol Addictive: Understanding the Nature and Effects of CBD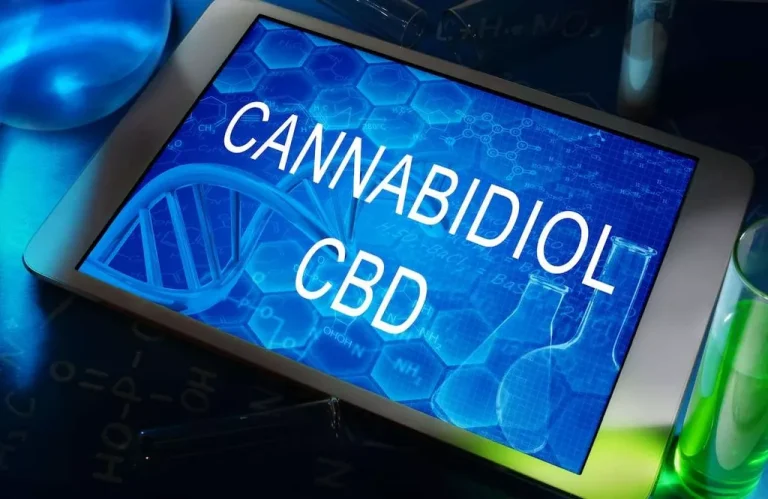 Cannabidiol, or CBD, is a phenomenon that has recently grown to be a hit. The natural hemp substance has gained infamous popularity due to its possible medical benefits and lack of the euphoric effect linked to the more renowned hemp substance, tetrahydrocannabinol (THC). However, as CBD has become more widely available and sought-after, so have questions about the substance's possibility for addiction. In the article, we'll touch on the primary points you must learn about CBD and dwell on the main thing — is cannabidiol addictive or not?
What Is Cannabidiol?
CBD (Cannabidiol) is a trendy ingredient in the healthy dietary routine of millions of people around the world. It is one of the many cannabinoids found in hemp. It gained renown for its possible medicinal benefits — pain relief, lessening anxiety and tension, antioxidant activity, etc.
"Is cannabidiol addictive?" is a question that researchers and healthcare experts are actively investigating to provide a clear understanding of its potential effects. The main difference between THC and CBD is that CBD lacks the qualities leading to euphoria or a feeling of being high, unlike THC. And while people experience marijuana addiction when used excessively, current research indicates it is not the case for cannabidiol.
According to the research, one in four Americans went for CBD in 2022. One in ten European people had used it in the previous 12 months.
CBD oil is the most widely used product of cannabidiol. It cures skin diseases both externally and internally. Today, thousands of people worldwide use the substance to treat conditions of various etiologies and relieve unpleasant signs. Yet, manufacturers incorporate CBD in various cosmetic, dietary, alcoholic, pet goods and oils.
Don't let the alcohol addiction control your life – get help today!
You're not alone in this journey – we are here to support you every step of the way. Take back control of your life and start on the road to recovery now.
What Are the Effects and Advantages of CBD?
Cannabidiol impacts the human body through the endocannabinoid system. An intricate receptor network controls various biological processes, including pain, emotions, sleep, and hunger. Depending on the distinctive features of the body and the amount of cannabidiol, this combination has diverse influences.
Lessen the feeling of stress and fatigue
As shown by the numerous positive reviews from users, CBD helps treat multiple kinds of anxiety (ADHD, post-traumatic stress disorder, panic attacks, anxiety disorders), as well as excessive psycho-emotional stress and regulation of the nervous system.
Ease depression
Numerous people today experience symptoms of depression. Due to its effect on serotonin receptors, cannabidiol, in particular, also works in this direction, helping to reduce these symptoms. What attracts people is CBD has no adverse impacts and works faster than other drugs — what could be better in treatment?
Reduce pain and inflammation
CBD is a lifeline for people suffering from regular muscle and back pain and migraines. It doesn't cause addiction or require boosting the dose over time. What's more, athletes complaining about post-workout soreness likewise find positive impacts from this substance if they fit it into their routine.
Spruces up the brain activity and nervous system
The World Health Organization suggests using CBD as an additional neuroprotective agent for any neurological condition. In addition to lessening inflammation in the neurological system and regularizing the balance of neurotransmitters, it also slows down the death of neurons.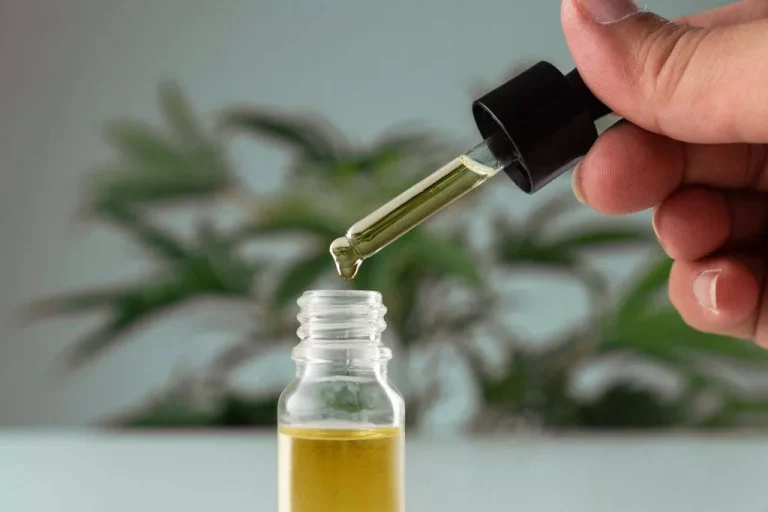 Is Cannabidiol Addictive?
Before taking such medicine, many wondered not only what is cannabidiol but also is CBD addictive? Here, you can reassure yourself and be sure CBD doesn't have psychoactive impacts. Basically, it is not even a drug. It does not cause euphoria, highs, changes in behavior, or mood swings. THC, another element in cannabis, is illegal, but CBD is totally permitted. Taking all the pros of hemp oil into consideration, it is legal to use in medicine.
According to a study, CBD has little chance of making you addicted. In a 2017 study, the WHO noted no evidence, based on well-controlled tests in humans, between CBD and the prospect of misuse.
A small 2016 study uncovered that while cannabidiol didn't influence heart rate or cognitive function, active THC had significant physiological and psychological impacts, like increased heart rate and feelings of ecstasy. Participants in THC analyses described feelings of relaxation and euphoria.
Some individuals may be more sensitive to the medicine, especially when consuming high dosages (10–20 mg/kg). Dry mouth, an upset stomach, nausea, tiredness, and exhaustion are a few side effects. Nevertheless, CBD is acceptable to the great majority of people.
What are the concerns?
Although the medicine is not addictive, there are specific difficulties you may encounter. First, the fundamental concern is that you are often unsure what you buy from sellers. As long as it is low in THC, CBD is not addictive. However, these levels may vary from manufacturer to manufacturer. Here are some other significant issues:
You can't trust the quality or dosage listed because virtually all CBD products are unregulated.
Not all states require laboratory testing of CBD products.
If you take it as a sleep aid, you may devise a tolerance to it.
There is a lack of data about how the liver processes CBD and other pharmaceuticals and their interactions.
In certain circumstances, CBD causes trouble because people want to take it instead of evidence-based treatment.
Nevertheless, CBD is considered a safe medication. Before taking it or any other products containing it, remember to talk to your doctor. Your doctor will help guide your desire to use the drug by evaluating your current level of health and indications.
How long does CBD work?
Another aspect that worries people who have never taken the product is how long it will last. The duration of action of cannabidiol varies based on the dosage, route of administration, physical characteristics of the patient, and the situation. Many users have reported that it took them a few days to get the feel of the advantages of CBD.
When picking oil or capsules, the results often begin within 30–60 minutes and prevails up to 4 hours. Because it has to pass through the digestive system to have an impact, it takes up to 2 hours to start feeling its effects when consumed as food, such as cookies or candy. However, CBD foods' results often last six to eight hours.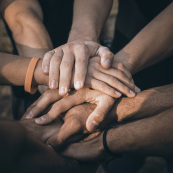 Having difficulties overcoming an addiction?
This can be a difficult journey, but you don't have to go it alone. Let us be your guide and provide all the support you need to regain control of your life and begin the path to recovery.
Wrapping Up
Modern people, who are not limited by prejudices about using such medications, can find beneficial effects from CBD. Since it has no dangerous side effects, it is non-addictive, so you don't have to worry about its safety.
CBD has a wide range of benefits and helps in the fight against addiction. It is frequently used to stop relapse after abstinence and detoxification from substance use. According to several studies, cannabidiol may have promise as a drug use therapy. They claim CBD cuts down the risk of drug use problems.
However, recovery at Eco Sober House is the ideal option tailored to individuals who wish to start life over entirely drug-free and receive rehabilitation, providing 100% positive outcomes. You will learn how to live a purposeful and pleasant life without drug addiction while receiving addiction support in a sober house. A person may navigate their path, get through emotional setbacks, avoid toxic social circumstances, and find their way with the kind help of experts and others in recovery. Call the hotline to speak with an expert from Eco Sober House anonymously if you're prepared to take the step and begin your life from a clean page.